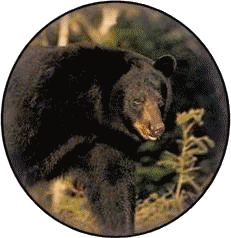 "Bear Hunting Success Begins When You Pick Your Guide"
Black bear hunting is our livelihood - not just a seasonal sideline. It is our full time commitment to make your Foggy Mountain black bear hunt a complete and memorable experience.
The Most Productive Black Bear Hunting Outfitter in Maine, the United States or Canada.
You want a guide who produces consistent black bear kills even in years when natural adversities exist - years when inexperienced guides and hunters fail to produce.
Maine's Wayne Bosowicz is regarded as the dean of black bear hunting guides.
Wayne and his close knit staff of fully licensed master guides set the world standard that others can only dream of achieving. And no expense is spared to continually raise that standard.
Record-book black bear are consistently taken in both Maine and Ontario year after year. Our trophy room shows the results.
Unsurpassed opportunity to hunt a Trophy Black Bear.
We strive to give our hunters the shooting opportunities expected of a truly world-class hunting outfitter. This requires knowledge, skill, effort, advance preparation, and experience.
Bear hunting is our life, so no matter how you cut it, a part time guide can not give a full time commitment.
You kill'em, and we take care of the rest.
Foggy Mountain will track and retrieve your game, field dress and skin it.
We prepare the meat and hide for your trip home. Our freezers will preserve the fresh quality of your meat and hide. We prepare your trophy for your taxidermist, or we can introduce you to one of our highly skilled local specialists. Meat cutting and packaging is also available locally.
"Once again you out did yourself. Stella and I had the time of our life. Having her with me when we got a bear was the greatest thing. Your guides are top of the class, and everyone was great. The food was the best. We made some new friends and were glad to see some old ones. We can't wait until next year." – Mark & Stella Moses, Flinton, PA, September 2013.
"Just wanted you to know what a pleasure it was meeting you and how much we enjoyed our hunt. You really know how to make everything a success. I had a great time. Thank you and your wife again for a wonderful time." – Patti Buzbee, Atlanta,TX, September 2013.
"Wayne, what a great trip! You run a first class operation. I'm coming back next year." – Eric Meschke, Jackson, MI, Sept 2013.
"I had a great time and your staff is top notch. Hopefully I can schedule some time to come back out next year." – Tony McGraw, Avoca, PA, September 2013.
"Thank you for an amazing time in the Maine North Woods with Foggy Mountain. It was a dream come true to finally get to hunt with a man called "The Bear Hunter." The trip was all I hoped it would be - from the cabin on the lake to all the moose that came by my stand. Along with the bears even if I had not taken such great bear the trip would have been a success." – Tony Dayton, Fleetwood, NC, September 2013.
"Thank you for such a great magnificent time. I'm going to remember this for the rest of my life. You're a great man and I've enjoyed my time you and your team." – Tony Stokes, Product Test Editor, North American Hunter, Minnetonka, Minnesota, September 2012.
"Thank you for the awesome hunt. I am extremely happy with my first bear. I can't wait to come back and do it again. The cabin that you put my wife and I in was very nice. As you know, my wife is particular on where she stays and it was above even her standards. This has been one of the best hunting trips I have ever been on, not only killing the bear but catching smallmouth in the river and seeing all the additional wildlife was amazing. I can't thank you enough." – Aaron Lehnen, Middletown, Missouri, September 2012.
"A special thanks to you and your crew for making our bear hunt & vacation very memorable. Judy & I enjoyed you and your lovely wife's company very much. I can promise 'we'll be back'." – Mike & Judy Wilkes, Oklahoma City, Oklahoma, September 2012.
"Thank you very much for the wonderful stay we had. We had an awesome week with good food, dedicated guides and interesting folks to talk to." – Helmut Dittrich, Fellbach, Germany, September 2012.
"We are telling all of our hunting friends, 'If you want to have a truly enjoyable bear hunt with a guide that knows bear, go see Wayne at Foggy Mountain.'" – Ken Laliberte, Dayville, Connecticut, September 2012.
"That was a real nice bear I got. I am very proud of him. You are an outstanding guide. As an obsessive hunter I pay close attention to stand placement and wind direction, and I noticed that you guys do also. Thanks again for a wonderful experience and I hope to see you again next year." – A.B. York, Louisiana, September 2010.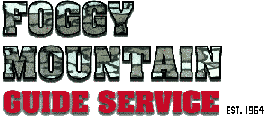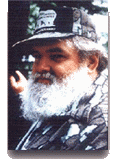 "Even his competitors agree that Wayne Bosowicz is the best black bear guide in the world."
-Dick Metcalf,
Shooting Times
Handgunning
Magazine
Our guests appreciate our skills and efforts.
Read their actual letters
and find out why!
"Life is full of surprises...Your bear hunt shouldn't be one of them!"
We know that a bear hunt is a major event in many folk's lives, so we take it very seriously. You can arrive with confidence, not apprehension.
Maine Bear Hunts
Hunt in perhaps the most beautiful country in the world. You will be surrounded by an explosion of fall foliage color and you will never be too far from a delicious Maine lobster dinner.
Foggy Mountain offers bear hunts in two of Maine's most bear infested regions. Both areas are on private lands with access controlled by gates, as are 95% of our total hunting territories. Bear hunting success is the same in both areas, but our accommodations are different.
Lodging for Bear Hunts in Maine's Highlands, Katahdin & Moosehead Region is housekeeping style (each cabin has a full kitchen). Lodging for Bear Hunts in Maine's West Branch Region is American Plan (meals included).
More Maine Hunting Opportunities
Foggy Mountain also offers guided Grouse Hunts, semi-guided Whitetail Deer and guided Moose hunts.
Private & Flexible Accommodations
Unlike hunts with most outfitters, lodges and sporting camps, Foggy Mountain's guests are not doubled up in a bunk house or room with other guests. Your party will enjoy the privacy of your own sleeping room, and the good night's sleep that is important for a good hunt.
You have a choice of lodging options - whether you come alone, with a large group, with your spouse or whole family. Both American or Housekeeping Plans are available.
Complete information and tips
When you book a hunt with us, you will receive a complete confirmation kit including detailed information on equipment and clothing, plus graphic illustrations of optimum shooting angles.
And please, feel free to call us at any time.
Click Here for Answers to some of your Questions.
"I want to tell you what a great time I had hunting at the West Branch in September. It was a great camp with a bunch of good folks and the staff and guides were great. Hope to see you next year." – Tony Masino, Bowie, MD, September 2013.
"Thanks again for a great hunt and experience. At first, I was not sure what to expect, as this was my first hunt outside South Carolina. The lodging was great and the food was more than I expected (Excellent to put it mildly). The hunting and wildlife was spectacular" – Eric Perkins, Pellet, South Carolina, Sept 2013.
"I would like to thank you and your entire staff for a fantastic hunt. You sir, have everything covered when it comes to bear hunting. What really stood out for me was the way that you led your team the entire week." – Ken Laliberte, Dayville, Connecticut, September 2012.
"Thank you, thank you, and once again, thank you. Just wanted to thank you for fulfilling a dream of mine of harvesting a great black bear. The experience was everything I thought it would be and more. I really appreciate all the hard work you and the guides put into my hunt. It really showed. I look forward to getting my mount back and reliving the adventure again and again." – Pat Lathan, Stevensville, Maryland, September 2011.
"I so enjoyed getting to know you and the other guides. George told me months before what a great man you are and truly I learned this first hand." – Christina Felix, Kershaw, South Carolina, September 2011.
"Thank you, your guides and the staff for a wonderful and memorable experience. Everything about the trip was great: the guides were helpful and knowledgeable; the staff was more than willing to provide great food and insure our comfort; and it was a pleasure meeting and being able to spend time talking with you. It is truly beautiful country up there and if the opportunity ever presents itself that allows me the chance to return to Maine for a fall bear hunt, you will be the first person that I call. From both my father and myself, again, thank you for all you and your staff did to make our stay enjoyable." – Bruce Dively, Selinsgrove, PA, September 2010.
"Just a word about the great hunt that was afforded me there in Maine. I have been to Montana twice, one producing a 5x5 bull, and two hunts for black bear. The hunt in September at Foggy Mountain was the best of all hunts I have been on. Your professionalism and caring about all aspects of the hunt, quarters, food and making sure that our wants and needs were taken care of. You are the very best and finest bear outfitter in all the northeast. Thanks." – Ron Marlett, Auburn, New York, September 2011.