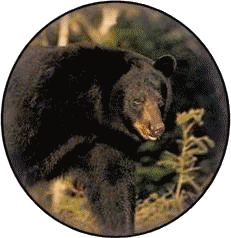 "Bear Hunting Success Begins When You Pick Your Guide"
Black bear hunting is our livelihood - not just a seasonal sideline. It is our full time commitment to make your Foggy Mountain black bear hunt a complete and memorable experience.
The Most Productive Black Bear Hunting Outfitter in Maine, the United States or Canada.
You want a guide who produces consistent black bear kills even in years when natural adversities exist - years when inexperienced guides and hunters fail to produce.
Maine's Foggy Mountain Guide Service was founded by Wayne Bosowicz - regarded as the dean of black bear hunting guides.
Foggy Mountain's close knit staff of fully licensed Maine guides set the world standard that others can only dream of achieving. And no expense is spared to continually raise that standard.
Wayne has spent decades developing the bear habitat and prime hunting stands in the best bear hunting territory of Maine. He has passed his knowledge and skills to a privileged handful of Maine Guides like Brandon Bishop whose sole job is to see to it that you have the best possible opportunity to fulfill your hunting goals.
As a result, record-book black bear are consistently taken in Maine year after year. Our trophy room shows the results.
Unsurpassed opportunity to hunt a Trophy Black Bear
We strive to give our hunters the shooting opportunities expected of a truly world-class hunting outfitter. This requires knowledge, skill, effort, advance preparation, and experience.
Bear hunting is our life, so no matter how you cut it, a part time guide can not give a full time commitment.
You kill'em, You Grill'em - We take care of the rest
Foggy Mountain will track and retrieve your game, field dress and skin it. We prepare the meat and hide for your trip home.
Our freezers will preserve the fresh quality of your meat and hide. We prepare your trophy for your taxidermist, or we can introduce you to one of our highly skilled local specialists. Meat cutting and packaging is also available locally.
Private & Flexible Accommodations
Unlike hunts with most outfitters, lodges and sporting camps, Foggy Mountain's guests are not doubled up in a bunk house or room with other guests. Your party will enjoy the privacy of your own sleeping room, and the good night's sleep that is important for a good hunt.
You have a choice of lodging options - whether you come alone, with a large group, with your spouse or whole family. Both American or Housekeeping Plans are available.
Complete information and tips
When you book a hunt with us, you will receive a complete confirmation kit including detailed information on equipment and clothing, plus graphic illustrations of optimum shooting angles.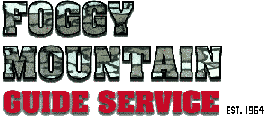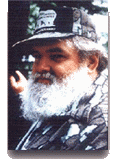 "Even his competitors agree that Maine's Wayne Bosowicz is the best black bear guide in the world."
-Dick Metcalf,
Shooting Times
Handgunning
Magazine
Our guests appreciate our skills and efforts.
Read their actual letters
and find out why!
"Life is full of surprises...Your bear hunt shouldn't be one of them!"
We know that a bear hunt is a major event in many folk's lives, so we take it very seriously. You can arrive with confidence, not apprehension.
Maine Bear Hunts
Hunt in perhaps the most beautiful country in the world. You will be surrounded by an explosion of fall foliage color and you will never be too far from a delicious Maine lobster dinner.
Foggy Mountain's most popular bear hunts are in Maine's two most bear infested regions. These areas are on private lands with access controlled by gates, as are 95% of our total hunting territories.
Bear hunting success is the same in both areas, but our accommodations are different:
Bear Hunts with Hounds - Back by Popular Demand!
More Maine Hunting Opportunities at Foggy Mountain:
Questions?
Click Here for more Answers to some of your Questions, and please, feel free to call us at any time.