We have a long history of satisfied customers who have enjoyed their Foggy Mountain hunting experience.
Here in their own words are excerpts from the letters of some those outdoor enthusiasts.
---

Dear Wayne,
It is always a rewarding experience to hunt with a guide who is a top notch professional.
The experience of hunting with you is a pleasure as you have great understanding of the important facts that make a hunt successful. It is also very important to me as a serious handgun hunter that you are aware and understand the requirements to make a hunt successful for those of us who choose to hunt only with a handgun.
If you do not object, I will put Foggy Mountain Guide Services name on our list of top guides recommended by Smith & Wesson to the handgun hunters who inquire about places for outstanding bear hunts
SMITH & WESSON
Roy G. Jinks
Shooting Sports Coordinator
Historian
---

Dear Mr. Bosowicz,
This letter is to thank you for your cooperation during the 1978 bear hunting season. The biological information that you gathered will be very helpful to this Department, sportsmen, and our bear population.
To show our appreciation we have enclosed an "Award of Merit" and are providing you with a complimentary one-year subscription to our Departments Fish and Wildlife Magazine.
Maynard F. Marsh
Commissioner,
Department of Inland Fisheries and Wildlife
---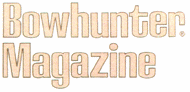 Dear Wayne,
During the past 20 years Ive had the good fortune to meet and hunt with some of this countrys top bowhunting guides and outfitters. I rate you among the very best.
Your facilities are excellent, your employees knowledgeable, and your hunting areas exceptional. But most of all I was deeply impressed by your personal interest in he hunters and the game being hunted. Few men have your understanding of people and black bears.
M. R. James
Editor/Publisher
Bowhunter Magazine
---

Dear Wayne:
At least in the eyes of my two boys, I am a hero now. And maybe they are not too terribly off the track. That fourth day of my bear hunt with you sure was a climax. I spent three hours on the ground behind that rock with eyes my fixed on the bait and my gun pointed firmly in the same direction. I will never forget the moment when I heard that soft "tab, tab, tab" behind my back and when I turned around and saw the bear only five yards away from me. He had sneaked up the slope from behind. Boy, that aftershave of yours sure works!
Thanks for the professional work and the good company. I know that Ross Seyfred and Mr. Harold Nestroy, the West German Ambassador to Costa Rica, also enjoyed the trip thoroughly. In particular I wish to thank you for taking the trouble of driving back out into the forest at 10:00pm to pick up the bear I shot. This kind of attitude shows that you must love what you are doing. And thats probably why youre so good at it.
Kind regards,
Dr. Florian Deltgen
President, Heckler & Koch, Inc.
---

March 1, 1999
Dear Wayne,
The Department of Inland Fisheries and Wildlife has recently received a letter from a very satisfied client of yours.
As the chairman of the Guide Advisory Board, I am very pleased to receive letters such as this. It is evident to me that with satisfied customers such as Scott and Missy Lefmann, your business will continue to benefit, as will the Department and the entire State of Maine. It is important that each of our anglers, hunters and other recreational visitors return to their home state with pleasant memories of the way Maine Guides have received them. Your service to these visitors has reflected the professionalism that all Maine Guides should strive for.
I congratulate you on a job well done.
Sgt. Mark Warren
Chairman of the Guide Advisory Board
Maine Warden Service
---